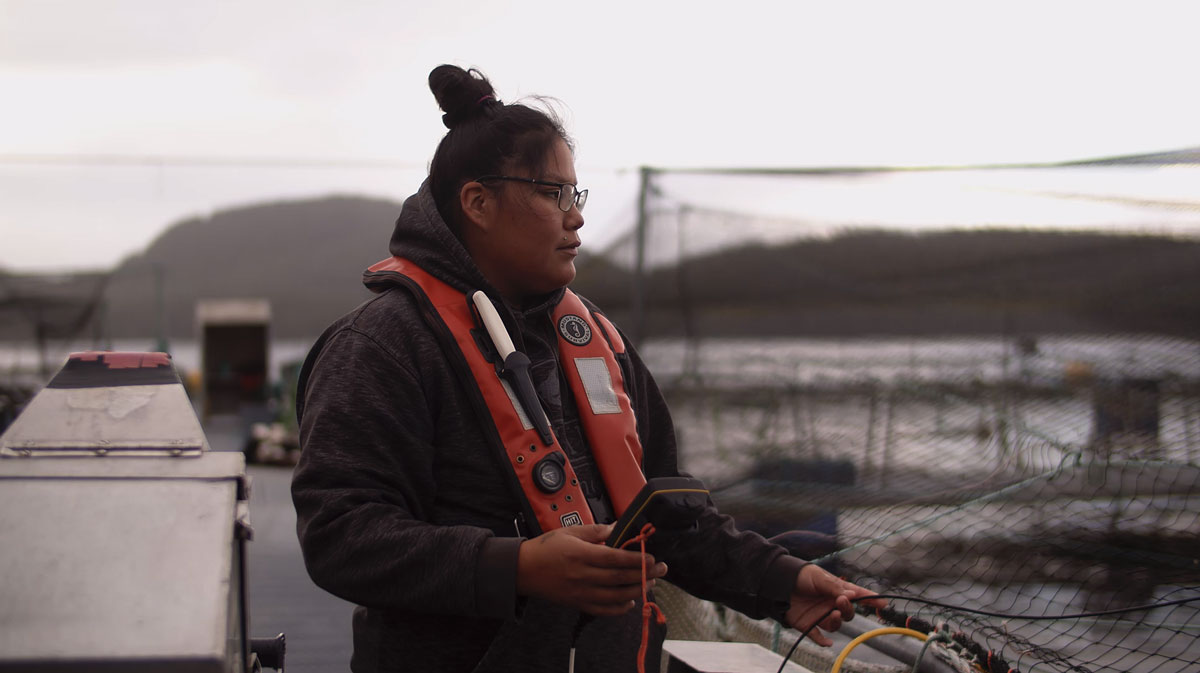 Creative Salmon employs 60 people in positions ranging from net cleaners and technicians to managers and administrators. We strive to create a friendly and supportive atmosphere for our staff – and since many of them have been with us for 10, 15, and even 20 years, it seems to be working!
We are committed to making it easy for local people – from the communities of Tofino, Ucluelet, Esowista, Ty-Histanis and Opitsaht – to work for us. We practice day-shifting, bringing staff to and from the farm sites every day, rather than having them live there for days at a time, so that they can be with their families every evening and have a more "regular" schedule.
CURRENT OPENINGS: 
Farm Technician
Open Until Filled
Creative Salmon hires Farm Technicians throughout the year as positions become available.
Farm Technicians are responsible for general farm operations including feeding and care of fish, net cleaning, basic maintenance, assistance during harvesting, operating boats and equipment, as well as other tasks.
Farm Technicians spend the majority of the day outside and weather conditions can be unpredictable.
The Job Demand Analysis rates the physical demands of this position as "Heavy" so applicants must be sufficiently fit to cope with a physically demanding job.
Because farming is a team effort, reliability and dependable attendance is key.
As well as a competitive wage, after three months of employment, we offer a company paid benefits package.
Previous experience in an aquaculture or marine setting is an asset, but on- the-job training is provided. Farm Tech jobs at Creative Salmon are full-time, year-round; 5 days per week, 8 hours per day.